SECURITY
PROTECTION SERVICES
"Security Training Solutions Built On Integrity"
Basic Security Training . Advanced Security Training
First Responder's Online Training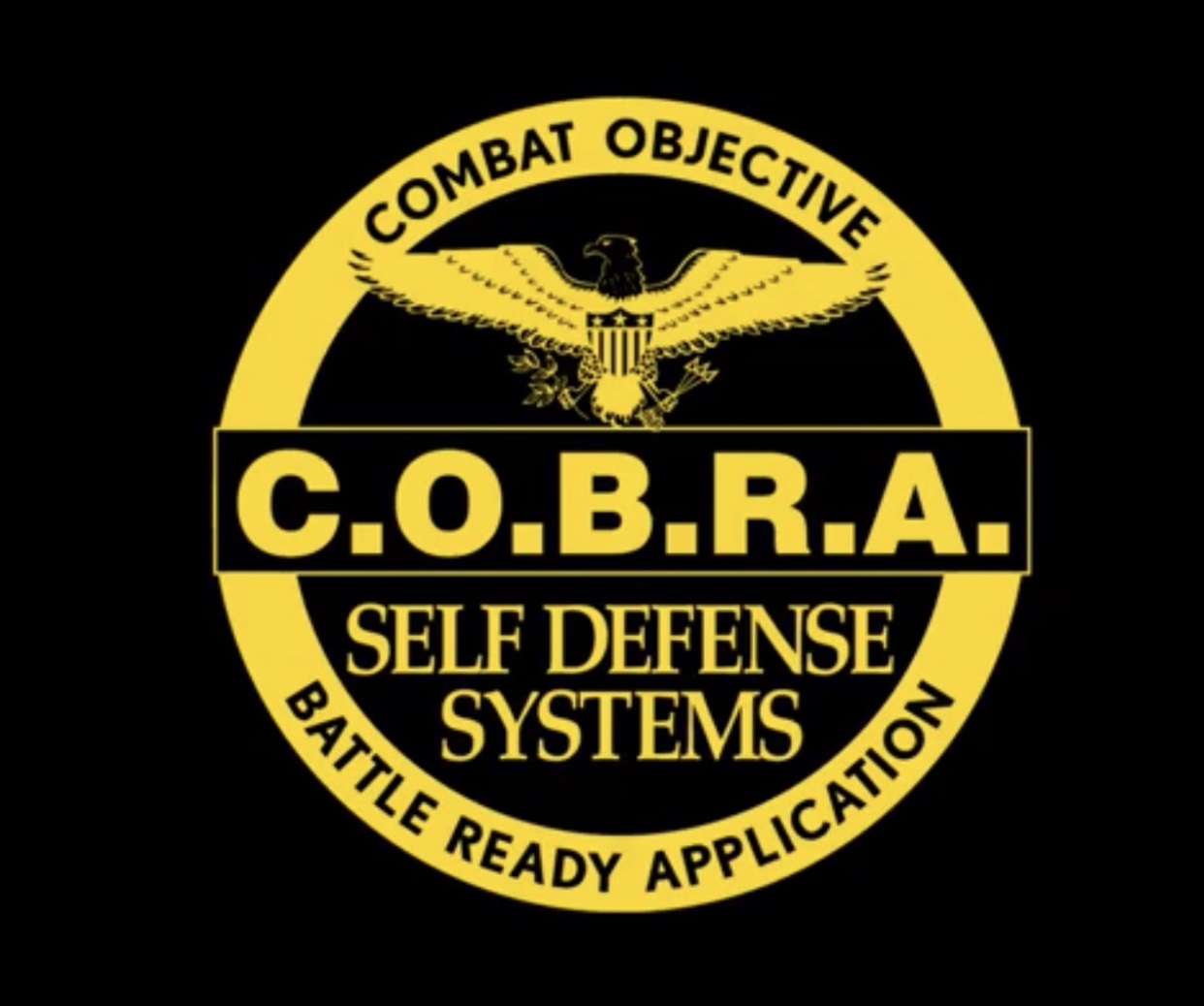 C.O.B.R.A.™ British Columbia

Be Safe . Be Smart . Be Empowered

(250) 616-8536
C.O.B.R.A.™
Professional Self-Defense Instructor
Authorized Training Centre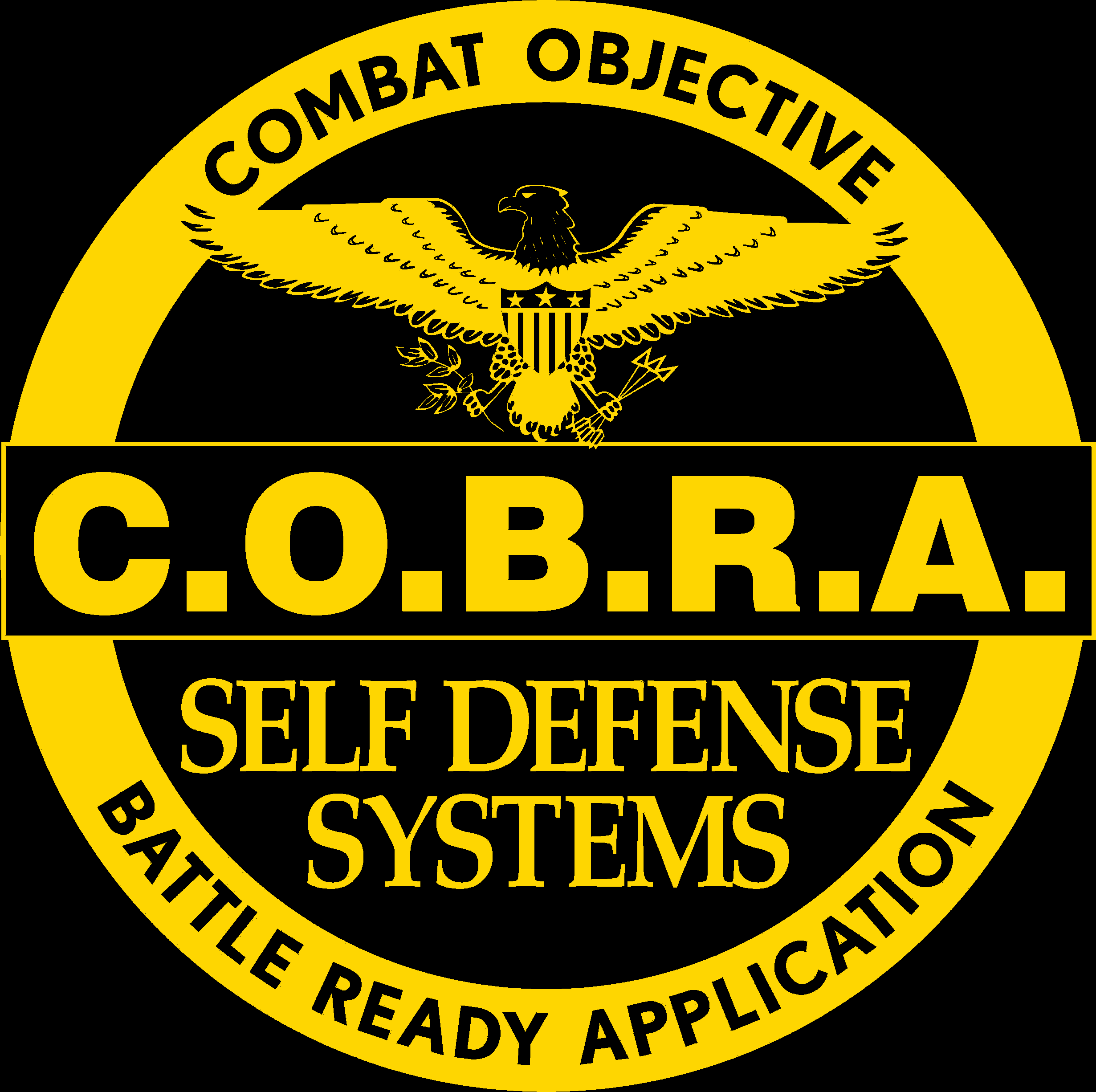 Now offering Online

Self-Defense Classes
Adult Self-Defense Classes
Women's Self-Defense Classes
Children's Self-Defense Classes
We also offer private self-defense training classes which you can now participate and take in the comfort of your own home
Contact us @
sheldoncmartin@icloud.com

C.A.P. -Child Abduction Prevention
2 Hour Seminar
Why C.O.B.R.A.™ Is So Effective

The Combat Objective Battle Ready Applications or C.O.B.R.A.™ self-defense program is designed to be highly effective in real world situations where your survival is on the line.
We insure our homes, our cars, our tv's, even our cell phones. Yet we don't invest in our own safety and the safety of our loved ones. Now is the time.

Don't Miss The Next C.O.B.R.A.™ Class!
C.O.B.R.A

Child Abduction Prevention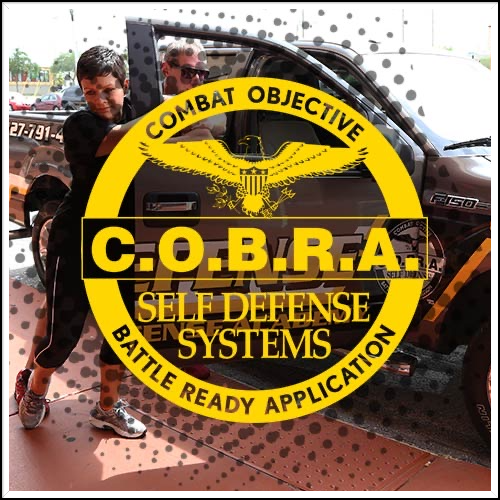 Reality For Kids

Parents, here are several facts that we do not often like to admit are true but we cannot deny:
Most attackers will not be hurt by simple kicks or punches from children ages 4 - 12
Children are soft targets and easy prey
Self defense courses are not required during general or higher education/schooling.
(However Art & Home Economics are.)
Cell phones are useless in saving a child 99% of victims cannot retrieve and / or complete a call during a dangerous situation.
History
This course was born out of our C.O.B.R.A Kids program and was developed by Glenn Stevens and targets
ages 4 -12 years old.

Class details
In just a few hours they will participate
and learn:

Who can be a threat

How to respond to a threat

What not to do and why

Physical techniques against an adult attacker

How to verbalize in a threatening situation

Abduction prevention techniques

Vehicle Abduction Prevention

Role Playing

911 scenario drills
C.O.B.R.A. Self Defense has taught the Child Abduction Prevention (CAP) course in various formats since 2002.
We are on a worldwide mission to train
ONE MILLION children.
To schedule training for your child's school, home, church group, scouts, your community, or private group, send us a message spssheldonmartin@yahoo.com
or call (250)-616-8536
We are here to serve!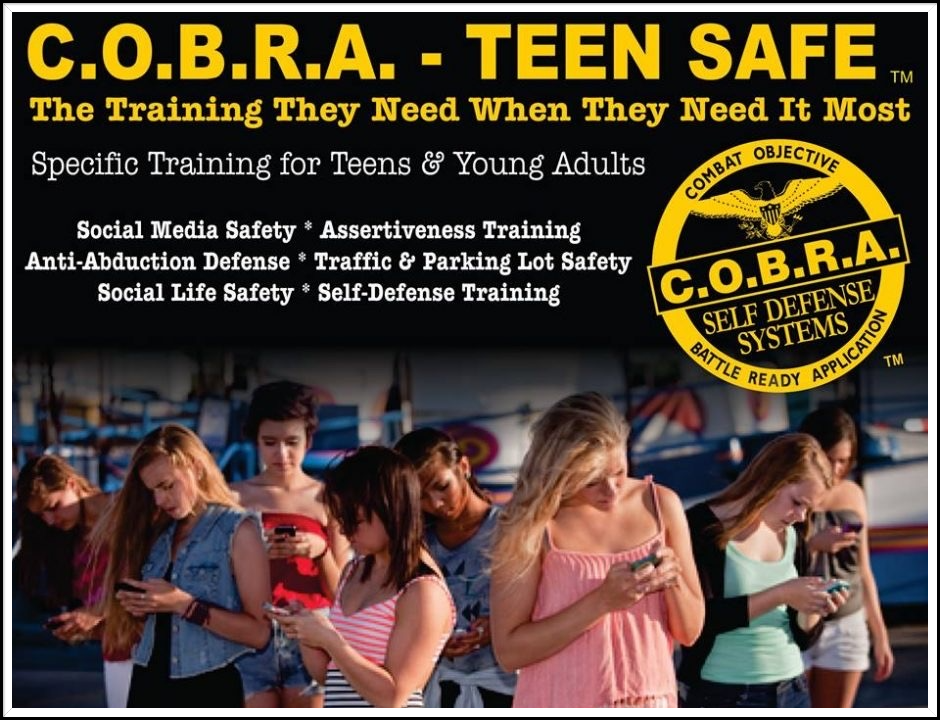 C.O.B.R.A.™ Kids & Teens Safety and Self Defense

Specifically aimed at the needs of teens and college students.

This group is statistically considered a major "soft target', naive about real world violence and constantly bombarded with distractions including cell phones.
Training for teens is both lecture and physical techniques for reality based training.
The curriculum focuses on topics and scenarios that make Teens soft targets for criminals and it is one of our most requested courses especially by parents.

Here's a few of what will be covered.
SOCIAL MEDIA SAFETY
SMART PHONES
TEXTING/EMAIL SAFETY
SOCIAL SETTINGS & GATHERINGS
PARKING LOT SAFETY
ANTI-ABDUCTION TRAINING
GROUND DEFENSE
LOCK & RELOCATE
DEVELOPING EXIT STRATEGIES
DEFENSES AGAINST KNIFE AND GUN ASSAULTS
(and much more…)
Women's Self-Defense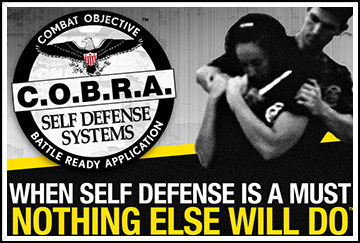 Anti-Bullying Course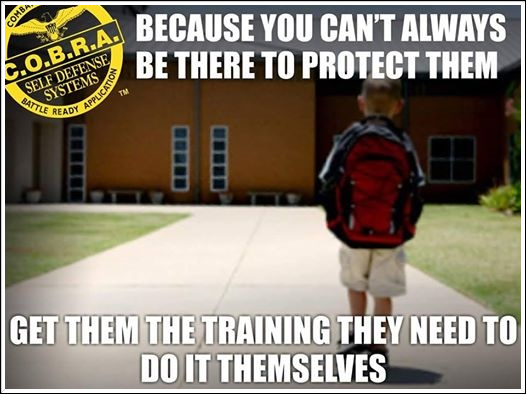 Child Safety Preventing Abduction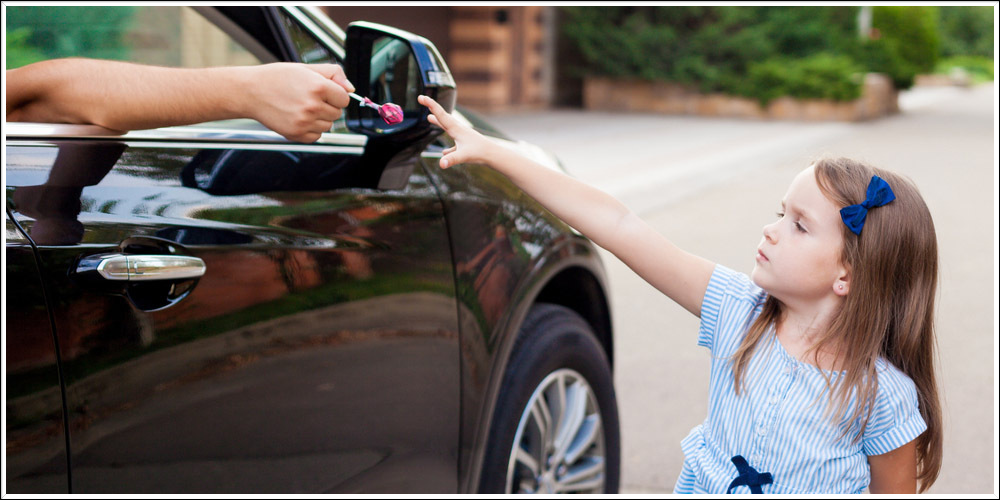 Child abduction is the unauthorized removal of a minor.
A child under the age of legal adulthood.
From the custody of the child's natural parents or legally appointed guardians.
If your child is abducted by their other parent or guardian. It is important to act quickly in order to recover your child safely as soon as possible. While most parental abductions are resolved with the searching parent or guardian and the abducted child reunited quickly, parental child abduction is a serious matter that may have life long impacts on those involved.
Men's C.O.B.R.A. Gold Alpha Protector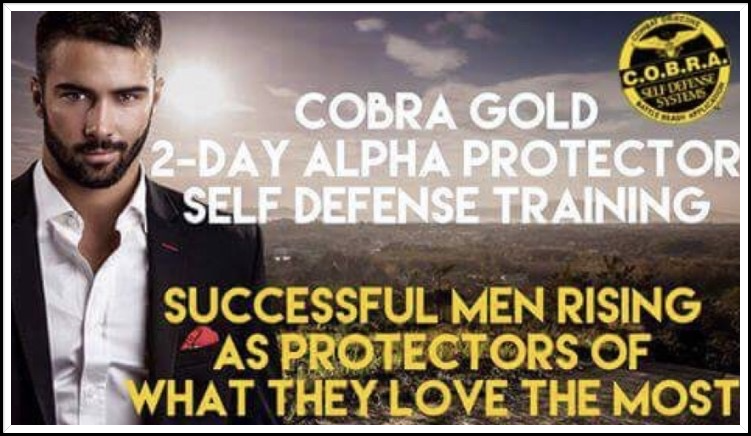 Here's your opportunity to immerse yourself in the exciting, acclaimed and eye-opening C.O.B.R.A.™ reality self-defense system that is most effective at preparing you for real world violence. it's easy to learn regardless of your previous experience.

The "Alpha-Protector" Immersion is a 2-Day intensive training for men, carried out in SWAT format and will cover basic, intermediate, and advanced self-defense techniques. including, but not limited to: striking, escapes, weapons, defense, improvisational Self defense tools, ground defense, survival training , real life scenario training.
The critical mental, verbal, and physical skill set to survive real life and death scenarios. You will learn how to handle everything from a home invasion, to a bar fight, to a gun pointed at your head.


The ability to know what to say and do under stress of any verbal or physical assault so you can confidently and effectively protect yourself and your family- Never Walk in Fear Again.
Self-Defense & Knife Defense Tactics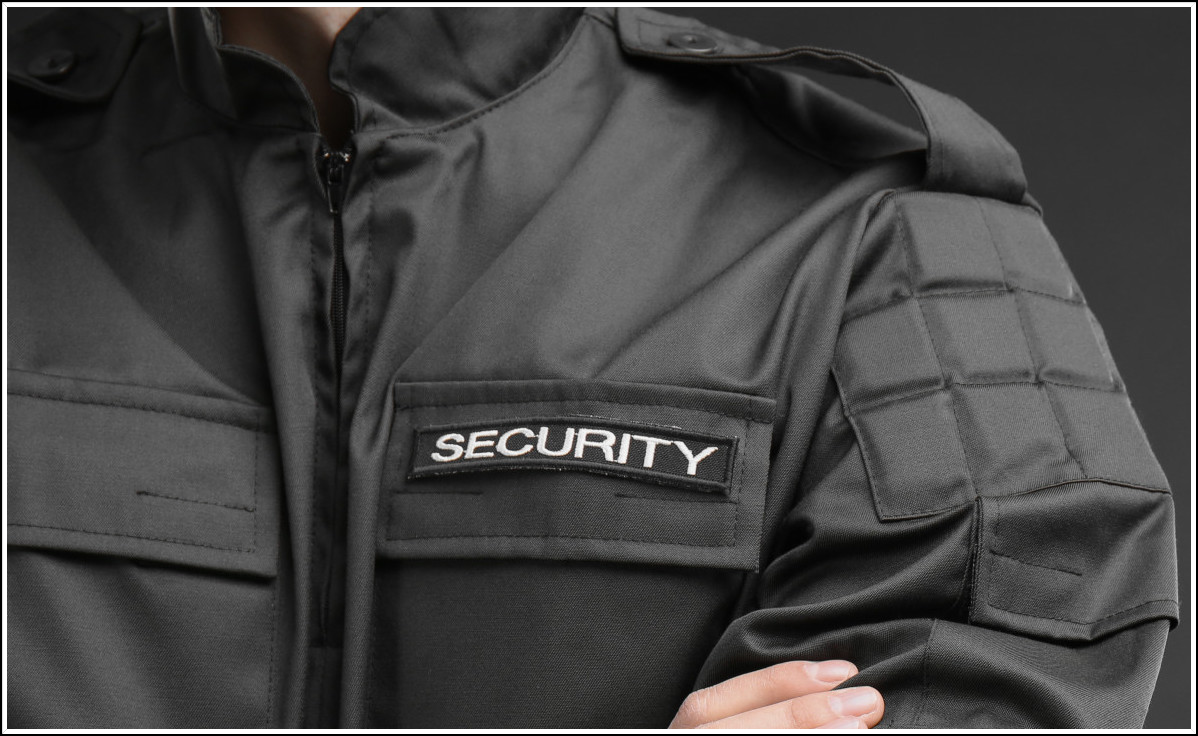 For Licensed Security Officers ONLY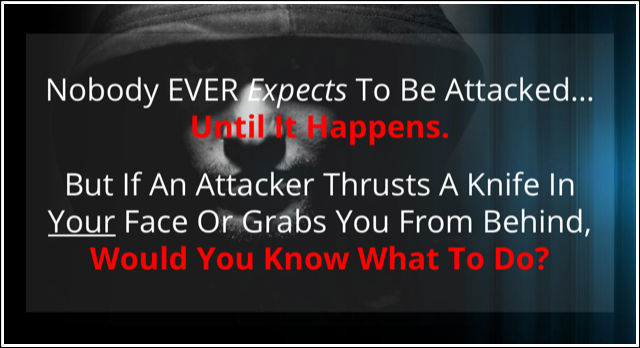 80 % of defending yourself against an attacker has nothing to do with physical. it's phycological. Until you understand the criminal mindset, you won't defeat them.
Fortunately, you'll learn helpful techniques that will keep you safe, as well as those you're protecting when you take our Use of Force course.
Nobody EVER Expects To Be Attacked .....Until it
Happens.
But if An Attacker Thrusts a Knife at you or grabs you from behind. Would You Know What To Do?
It is one thing to defend yourself in an empty hand situation...but once a weapon is introduced, it is a totally different kind of experience.
They are silent, they're easily concealed. World's most terrifying deadly, and ubiquitous weapons.
But if An Attacker Thrusts A Knife In Your Face Or Grabs You From Behind, Would You Know What To Do?
Motor memory can ONLY come from repetition.
Proficiency cannot come from training a particular Perishable Skill once or twice a year.
Training
SAVES LIVES
Contact us for more information or to register for the next up coming course.
sheldoncmartin@icloud,com
We do not view training as a profit center
encourage training, encourage on going training
encourage on going development and safety
Provide the tools, the knowledge
Support and education
To Be Safe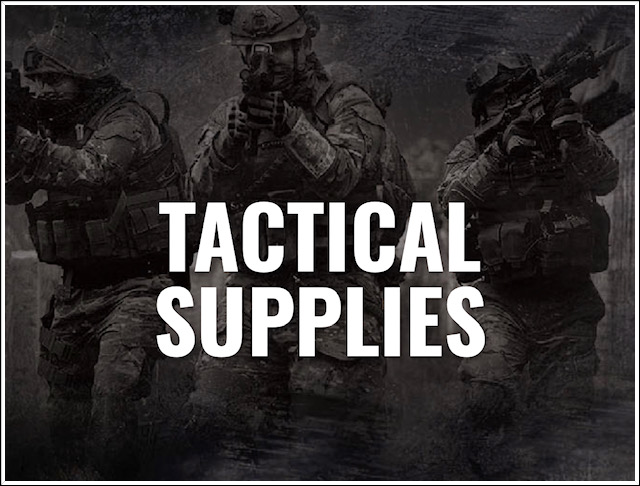 Engraving Services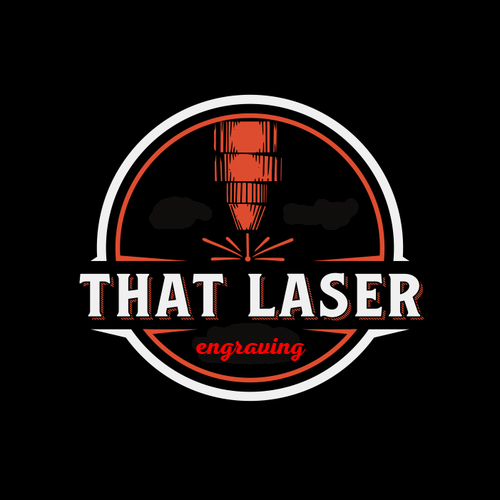 Handcuffs - Batons - Flashlights - Keys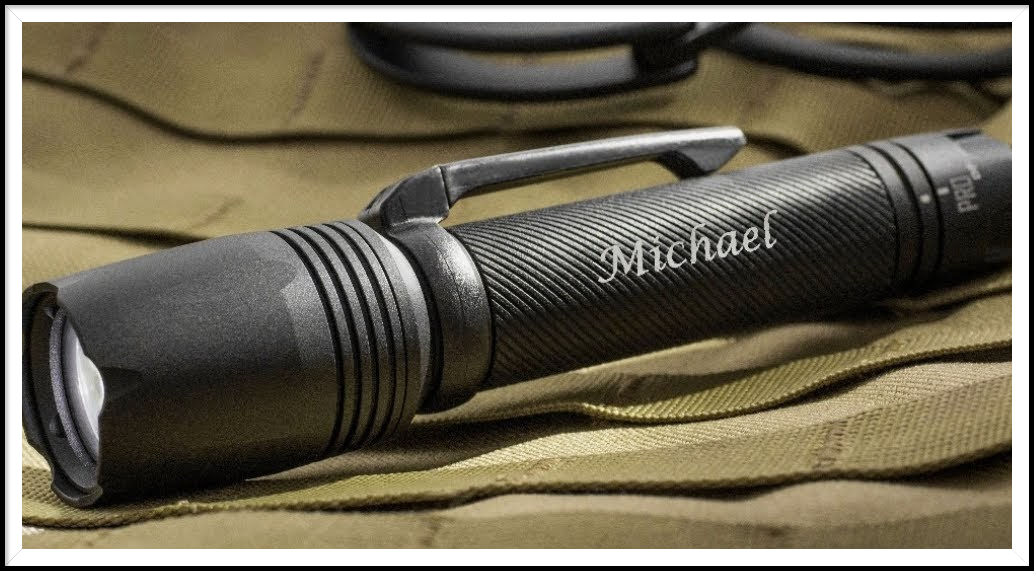 Offering a variety of products and services for personalized laser engraving. If you have your own item you would like engraved we can also do that.
Great gift ideas !
Contact Us for a Free Quote


TRAINING CENTRE
SAFE Essential Equipment Training
ASP Instructor

TACTICAL WEAPON CERTIFIED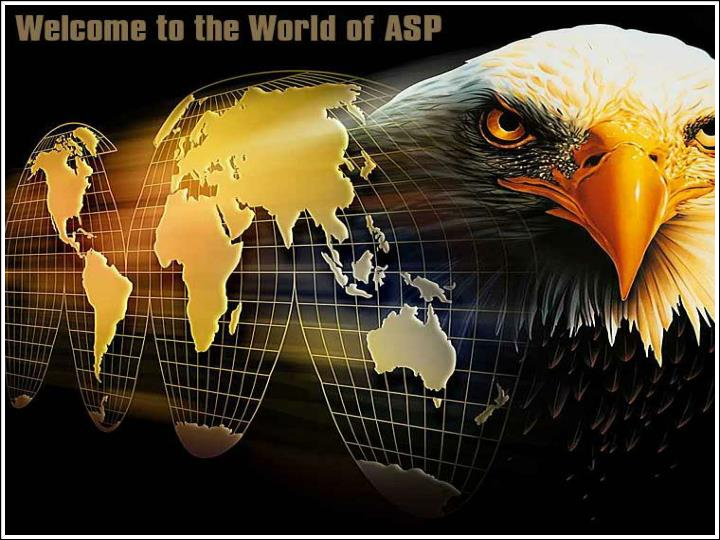 In addition to the direct company training that we provide, we support and endorse a number of independent training private instructions - typically fee-based - in the use of ASP products and tactics.

If you would like to discuss training your agency, or have other questions,
e-mail our
Training Coordinator or call directly (250) 250 - 616 - 8536
The Internationally recognized ASP Tactical Baton and Handcuff Certification programs.
All Instructors carry the AIC designation directly from Armament Systems and Procedures and are vetted to offer fully sanctioned ASP Tactical Baton and Handcuff Certification.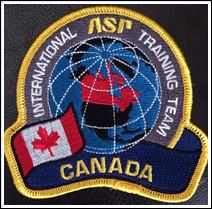 ASP Baton and Handcuff Certification is the most dynamic impact weapon and restraint training available.

ASP training incorporates easily remembered and devastatingly effective techniques that can be used by all personnel under actual field conditions, coupled with court defensible procedures that have reduced lability whilst improving safety.
The ASP Tactical Baton and Handcuff training program is universal across all levels of Law Enforcement, Military and Security.
We also offer combined courses or individual courses so we can work with you and your agency to build a custom training program that suites your training requirements.
Thousands of operational personnel have learned first hand that ASP techniques work under the stress of actual street confrontations.
The program revolutionized baton and handcuff training, and has been implemented by agencies throughout the world, with training being conducted on 100 countries.
The competency-based training program is based upon a conceptual model for the use of force and teaches the ASP principles of control using the ASP Tactical Baton & ASP Tactical Handcuffs.
It focuses on mechanical procedures functions and maintenance procedures for ASP Tactical Baton & Handcuff's, and skills with expandable impact weapons and the full range of ASP handcuffs.
The program is easy to understand and provide efficient defensive tactics for all personnel without long hours of training.
The tactics are quickly learned, easily practiced and readily maintained long after the program is completed and training incorporates drills which simulate the stress of street encounters.
As a realistic training program ASP instruction recognizes that nothing works 100% of the time, so all ASP training retains the officers ability to disengage or escalate, and since there are no complicated moves the ASP Tactical Baton and Handcuff Certification program avoids the training complexities which often plague other programs.
Once certified, participants are prepared in operational use of ASP Tactical Baton & Handcuffs, for ASP Basic Certification (ABC).
Certification comes direct from Armament Systems and Procedures head office (not a third party program)
It also includes a wallet identification card, professional ASP Certificate and lapel pin to signify that you have completed the
"Gold Standard" in Law Enforcement training"
This is a competency-based training program, mere participation does not guarantee certification. "ASP Certification is Earned NOT Given".

Security Protection Services are also a Mobile Training Team and can provide an ASP Tactical Baton and Handcuff Certification Seminar anywhere we are needed. You supply an area large enough and we supply all equipment needed.

Contact our
Training Coordinator for more
information or quote for your business need's.
ARMAMENT SYSTEMS and PROCEDURES
The motto above says it all. For more than
forty years, ASP has had a single-minded
focus on providing law enforcement officers
with the finest tools for the safe
performance of their duties, and industry-
leading training in the use of those tools.
Every day, professionals in over 100
countries trust our products and training
with their lives-so they can't afford less than
the very best.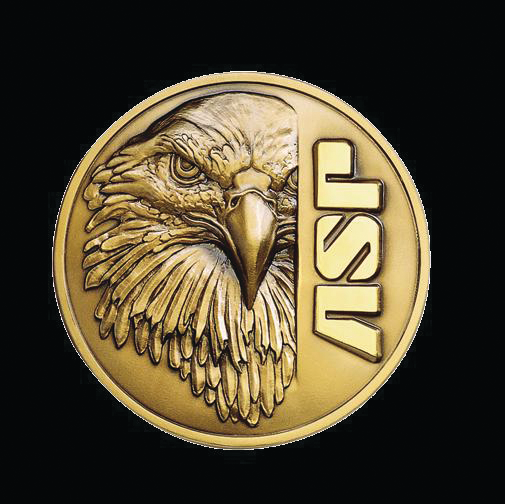 The iconic ASP Eagle Logo is recognized throughout the international law enforcement community. It is the mark of premium quality. It identifies innovative design, flawless function and unparalleled performance. For the men and women who put themselves in harm's way, there is no more trusted brand or more respected product line.



The Strike Force Logo symbolizes ASP Training. It identifies one of the most respected forces utilization programs in the world. Simple techniques, dynamics instructions, compelling results. ASP Training... Control without compromise.
The Arrow Certified insignia identifies ASP trained personnel worldwide. It signifies completion of an intense competency based training curriculum.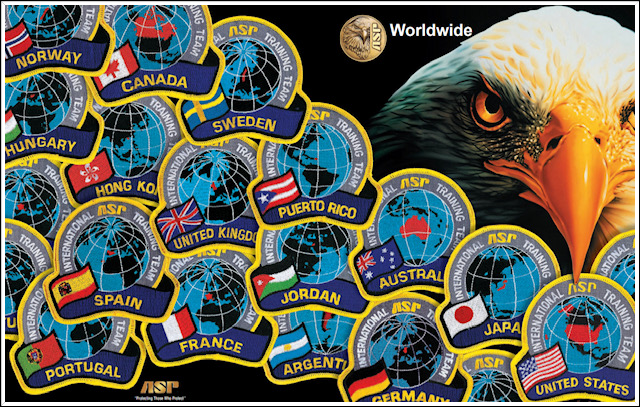 The ASP insignia is recognized by law enforcement agencies throughout the world.
It uniquely identifies ASP Instructors as an elite group of professionals all around the World!
The training that ASP Instructors and Trainers endured without a question is, the most intense in the industry. The quality of their instruction stands apart in the profession.
All ASP training Courses are universal.
An ASP Certification is the same for Law Enforcement, Corrections or Private Security.
Only ASP Baton and Handcuff Certification is Recognized WORLDWIDE.
ASP Basic Certification .... the most tactically sophisticated handcuff training in law enforcement.
GOLD Standard "in Law Enforcement training"
SE
CURITY
Mental Health & De-Escalation Training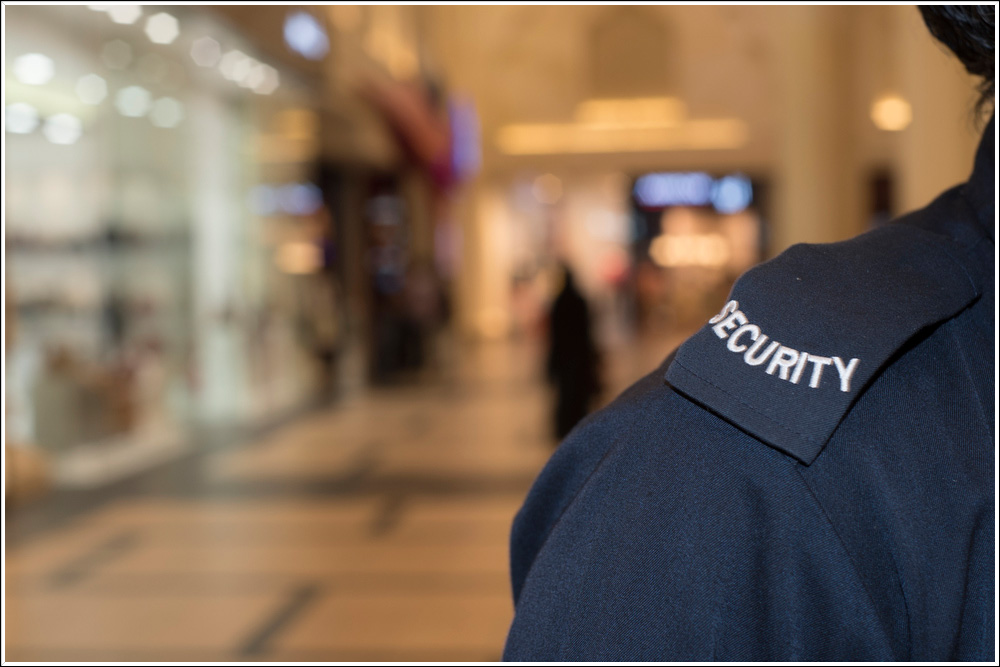 WHAT IS DE-ESCALATION

TRAINING?
De-escalation training teaches security officers to slow down, create space, and use communication techniques to defuse a potentially dangerous situation. De-escalation training provides officers with strategies to calmly deal with people who are possibly experiencing mental and emotional crises.
WHAT ARE THE BENEFITS
OF DEESCALATION TRAINING?
A number of studies have shown that citizens based their perceptions of of security officers of their last encounter with an officer.
By practicing proper de-escalation techniques, individual security officers will reduce their chances of being assaulted, mitigated their risk of being sued, and become more effective at their job.
WHY SHOULD SECURITY
OFFICERS GO THROUGH
DE-ESCALTION
TRAINING?
Security officer's who develop proper de-escalation skills and techniques, apply them when appropriate, and mitigate the need to use force will see improved job performance and increase chances of being promoted.

As society continues to increase their expectations on security officers on security officers to posses almost extraordinary levels of professionalism, patience, and tolerance, security and law enforcement officers training that provides them verbal and physical tools to achieve these things, while simultaneously reducing the risk to the officer and those they serve.
Contact us for more information

Offered to Corporate, Government and Security
They Are Our Heroes.
We Shall Not Forget Them
Police . Security . Corrections . Sheriffs

Thank you to all
men and women of law-enforcement
for your service, for protecting us!
Officer Down
Tribute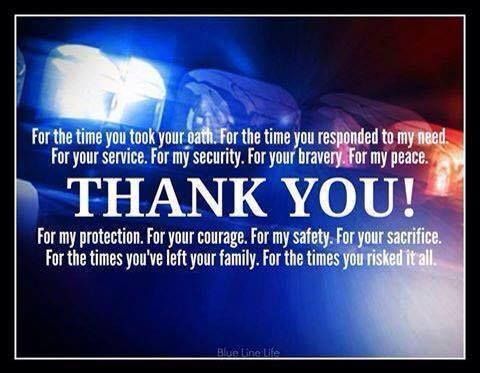 Tribute link
I Can Only Imagine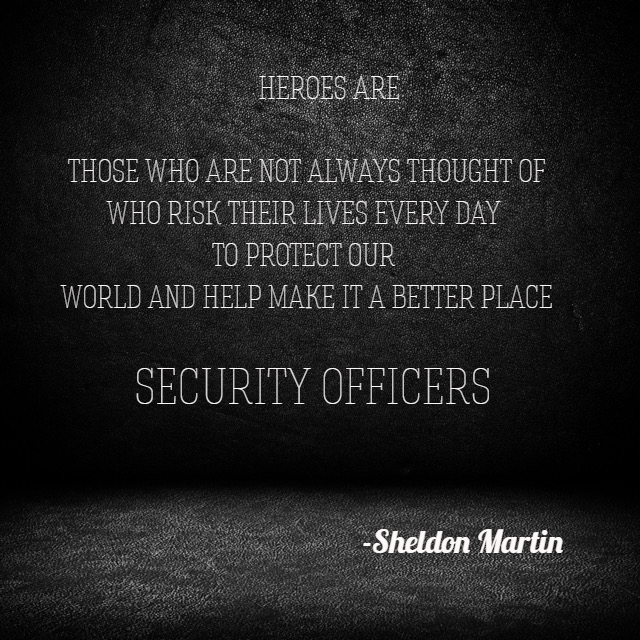 PSKN

Professional Security Knowledge Network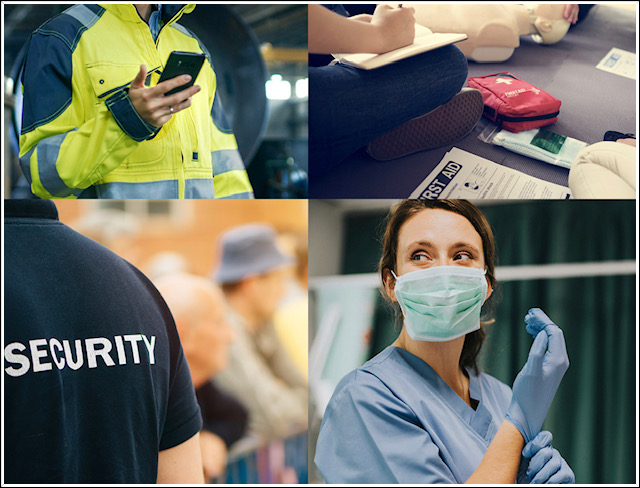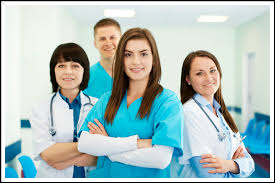 All Front Line Worker's

Suggested Links
Justice Institute of BC
ASP

For more than forty years, ASP has had a single-minded focus on providing law enforcement officers with the finest tools for the safe performance of their duties, and industry-leading training in the use of those tools. Every day, professionals in over 100 countries trust our products and training with their lives—so they can't afford less than the very best.
911 Supply & Adventure Gear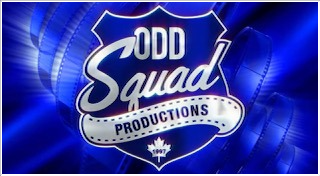 (ABC)
Basic Certification

This field-level certification program is designed to

acquaint participants with the operational use of the ASP
Tactical Baton, Tactical Restraints and / or Performance Flashlights. The training includes basic portation (carrying) and presentation (drawing) techniques as well as defensive application procedures. Certification acknowledges that the individual officer met a competency-based standard of knowledge and performance.

This Seminar is Sanctioned by

ARMAMENT SYSTEMS and PROCEDURES


Tactical Baton
Certification
Participants will learn and be trained in the operational

use of the ASP tactical baton with particular focus on carrying (portation) and drawing (presentation) striking techniques, mechanical functions and maintenance of ASP tactical baton.
The ASP ABC Basic Certification Tactical Baton Course is 8-hours, hands on participatory training. Participants will be trained in the operational use of ASP tactical Batons.
This course is meant to provide all participants to have a through understanding of the lawful responsibilities in a use of force situations where an expandable baton is deployed. Instructions will include expandable strikes, target areas, and post-engagement management.
The course also prepares participants of how to prepare to train in defensive tactics fundamentals as they progress through their police application and defensive tactics training upon arriving at the training academy.
The ASP Tactical Baton Training Certification program has been taught to Police, Military, units throughout Canada and is Internationally recognized world wide.
All participants must pass a physical performance test, and a written exam. This is a competency-based training program, mere participation does not guarantee certification. "ASP Certification is Earned NOT GIVEN"
Included in the course cost, each participant will be supplied with an ASP Tactical Baton Manual, mouth guard, at the on set of the course.
Once certified, participants are prepared in operational use of ASP Tactical Baton for Basic Certification (ABC)
Certification comes direct from Armament Systems and Procedures head office (not a third party program) and includes a wallet identification card, professional ASP Certificate and lapel pin to signify that you have completed the "Gold Standard" in Law Enforcement training.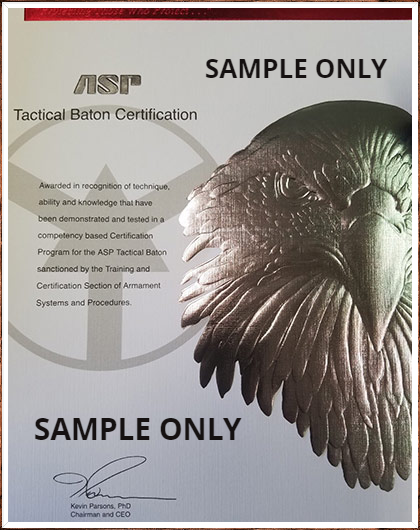 ARMAMENT SYSTEMS and PROCEDURES
The word "Procedures" in our company name signifies our dedication to not only providing superior products, but also comprehensive training in their use.
ASP training focuses on clear, simple, repeatable and legally-defensible techniques and tactics, fine-tuned over decades of experience and real-world results.
We feel so strongly about the importance of proper training that we provide roughly $2 million worth of training each year to law enforcement at no cost.
ASP training is so effective, and so respected, that it has been adopted by agencies in over 100 countries.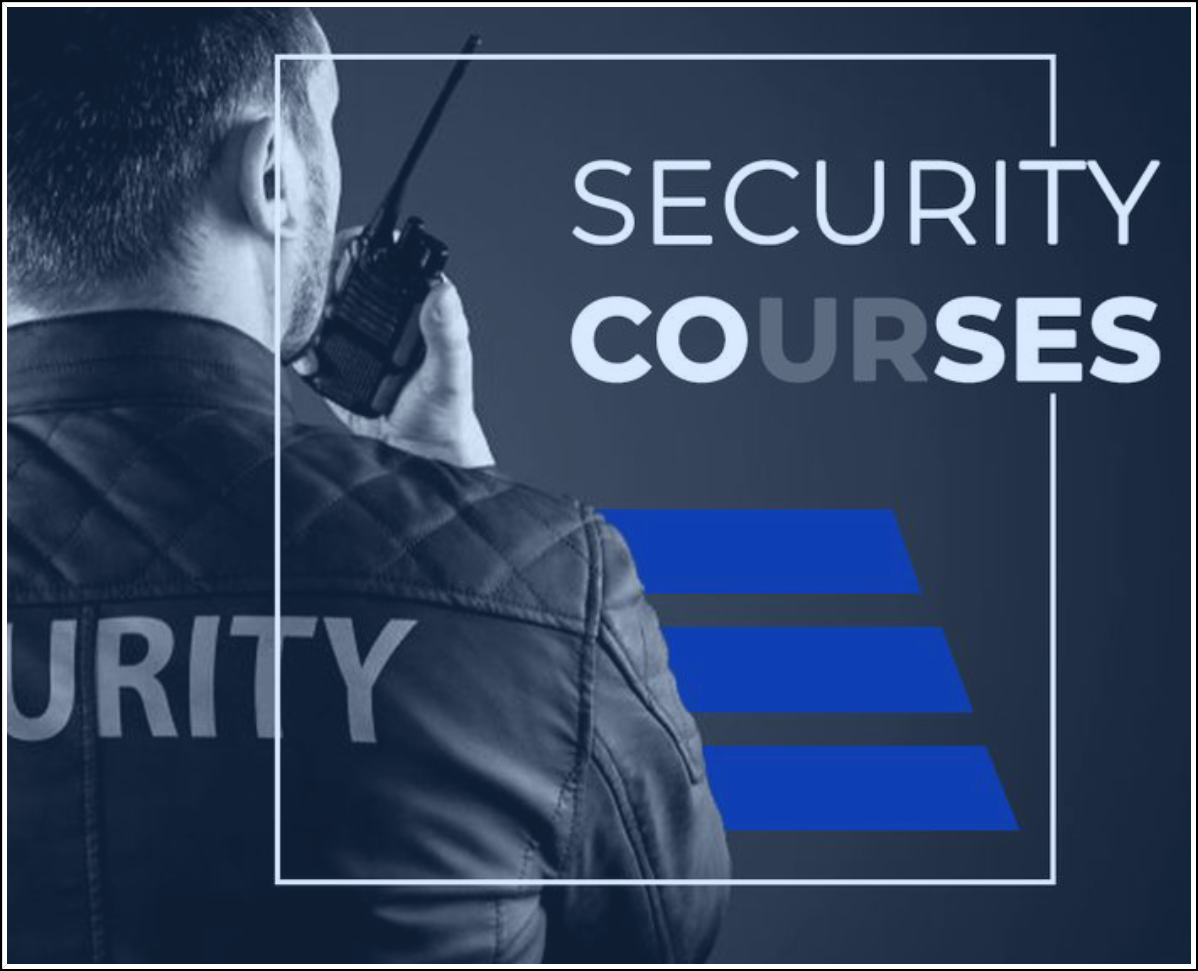 Verbal De-Escalation Training

Identifying verbal attack
Understanding what's really going on
Listening instead of leaping to conclusion
Knowing how to respond
Responding effectively
Tactical communication skills
De-escalation
Whether you are looking to rapidly improve your ability to de-escalate tense encounters, or are seeking to help an employee achieve a better outcomes, you may want to consider enrolling in our online virtual de-escalation training course.
This course is designed to create a more approachable learning environment for those who are ready to take the next step in fine tuning their communication skills.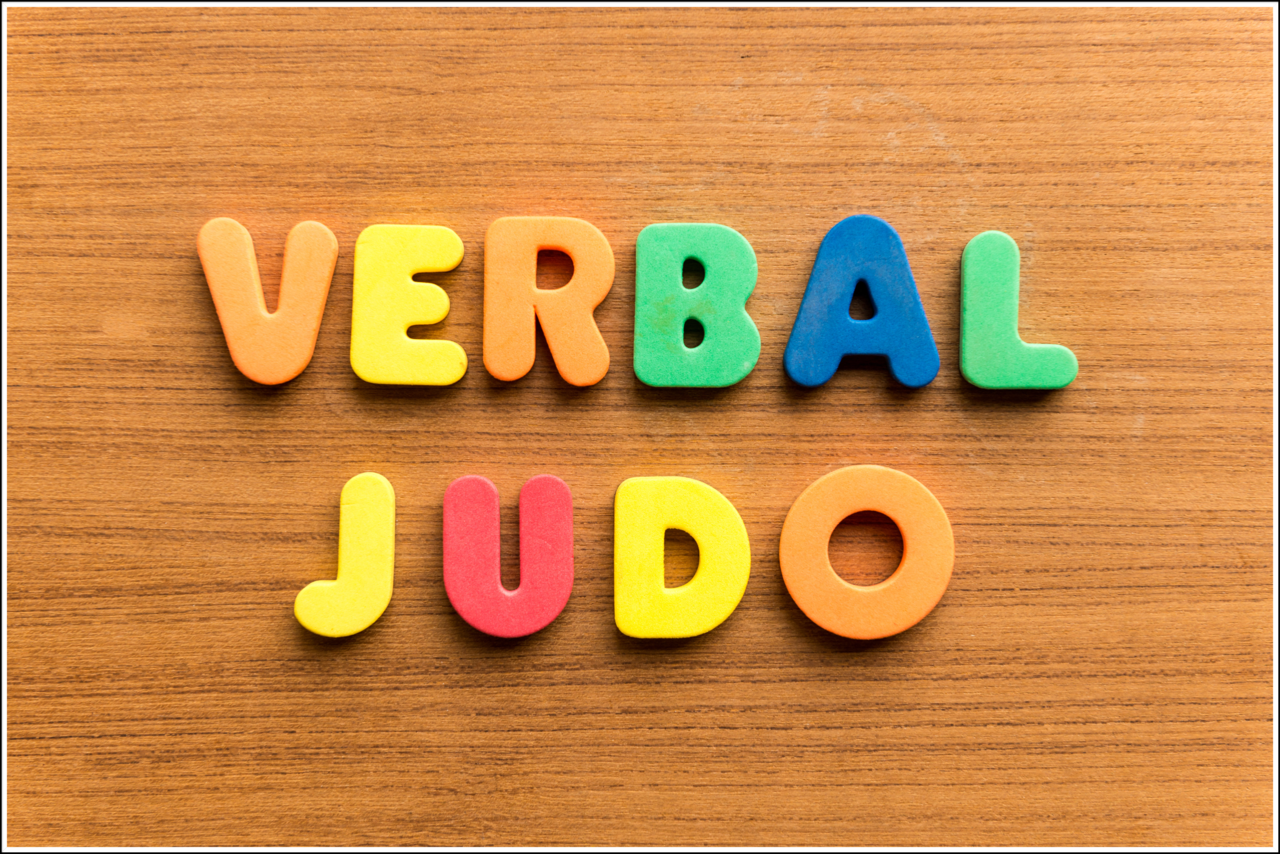 Our online virtual training course addresses your specific needs and guides you through our de-escalation program.
After equipping you with de-escalation strategies you will be guided through multiple scenarios.
If pursuing any of these courses strengthens your ability to communicate with others and eliminates just one negative high profile incident, it is more than worth the time and money.

Security Protection Services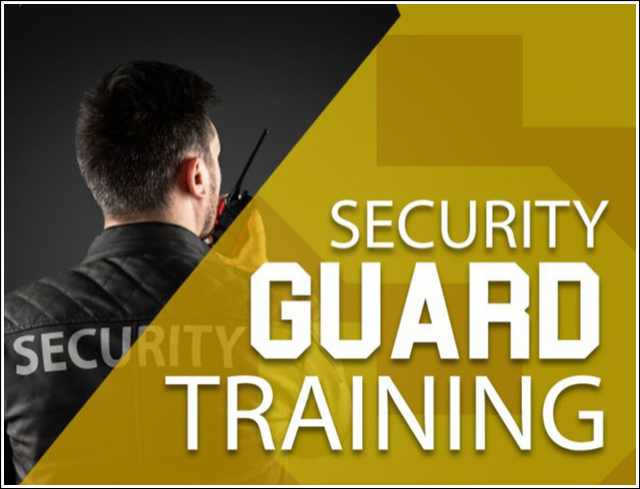 Excited Delirium
Is a State of extreme mental and physiological excitement, characterized by extreme agitation, hyperthermia, excessive tears, hostility, exceptional strength, and endurance without fatigue.
Every security officer need's to be able to recognize the potential signs of distress.
Having the tools to de-escalate the situation and let the person know you are their to help while waiting for the police.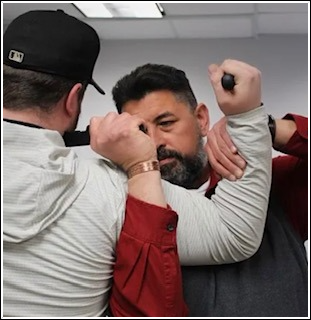 International Bodyguard Course
OCTOBER 18 - 22
Email:
admin@northamericanconcepts.com
British Columbia

Basic Security Training Course
www.jibc.ca

JIBC Approved BST Instructor
Sheldon C Martin
Register for our Virtual (BST) Zoom Class
and complete it in the comfort of your own home.
Completing your Basic Security Training (BST)
is the first step to starting your security career.
The Security Services Act, regulates the security industry in British Columbia, and requires all security workers to hold a valid BC Security License before being employed as a security professional in the Province of British Columbia.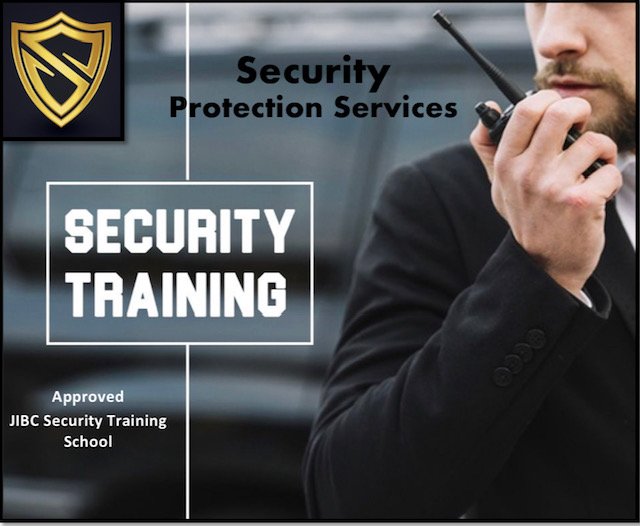 British Columbia
Basic Security Training Course (BST)
Students looking to complete the JIBC's
Basic Security Training (BST) can now take this course through Security Protection Services online in our virtual
live online training classroom.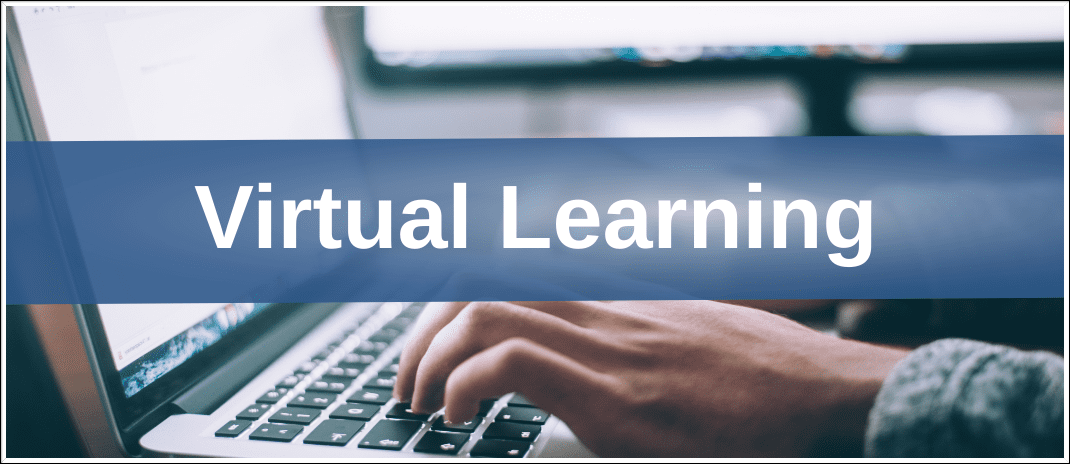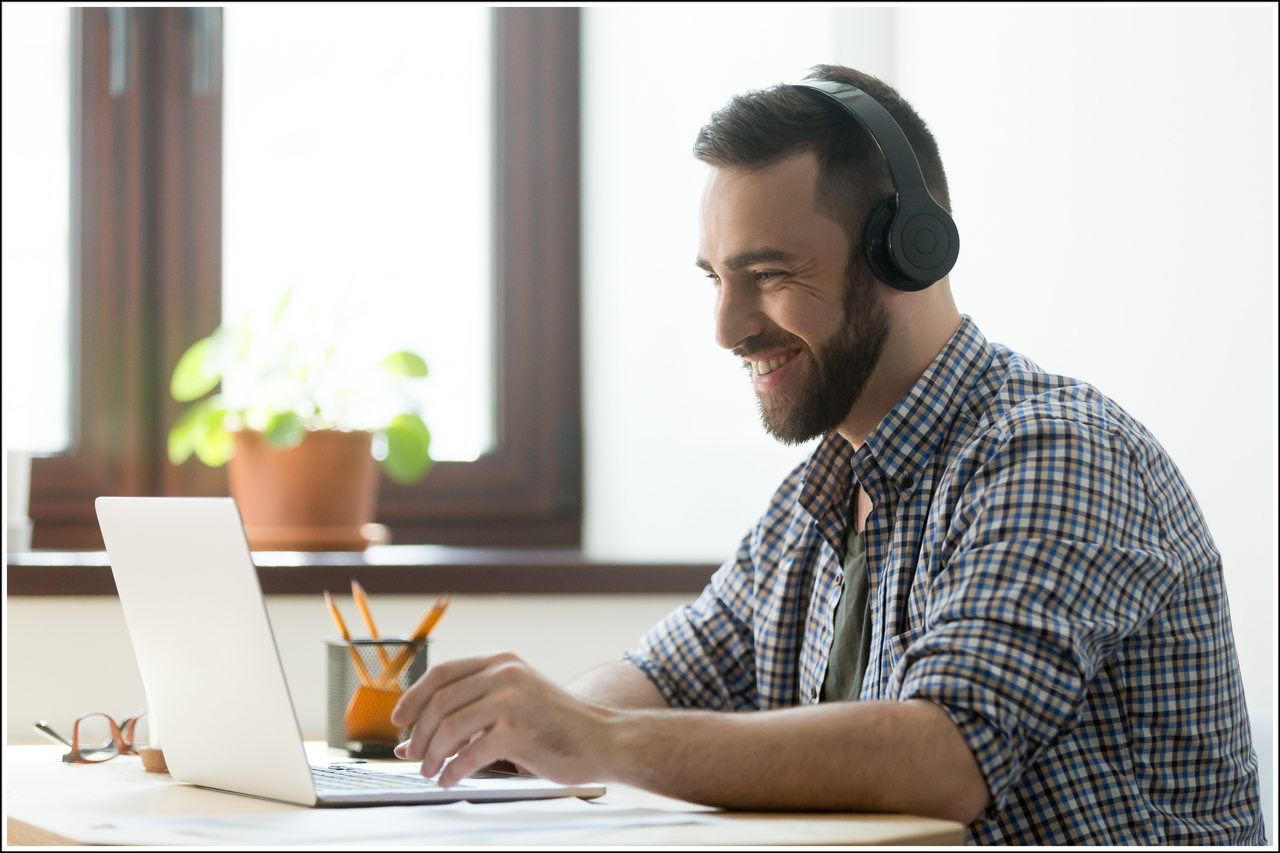 British Columbia
Basic Security Training Course (BST)

Take the next step to a great carrier in the
Private Security Industry
Our online Basic Security Training course includes educational training media, digital presentations, and real life experiences ensuring our students are fully prepared to enter the security industry as a security professional.
Our online Basic Security Training Course is offered over Zoom meetings platform and participants are required to have a computer that can run both Google Chrome, and Zoom with a functional camera and microphone to participate in our online BST class.
VIRTUAL ONLINE
CLASSOOM OPTION
Basic Security Training (BST)
REGISTRATION FEE
$375.00 Including (GST)
or
Classroom Option
Prefer to take the course in-person, in a real classroom setting? We offer that too at our training facility in Parksville, BC.
Please contact us for Basic Security Training (BST) registration fee for classroom option, and upcoming course dates.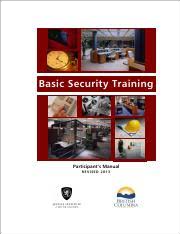 Registration fee Includes:
JIBC Basic Security Training Manual

JIBC Online exam fee
Professional Instruction provided by an approved JIBC certified Instructor with over 30 years experience in the security industry.
Register now for the next
Basic Security Training (BST) Course


British Columbia
Basic Security Training Course
Join us in our Virtual Online Classroom
Upcoming Courses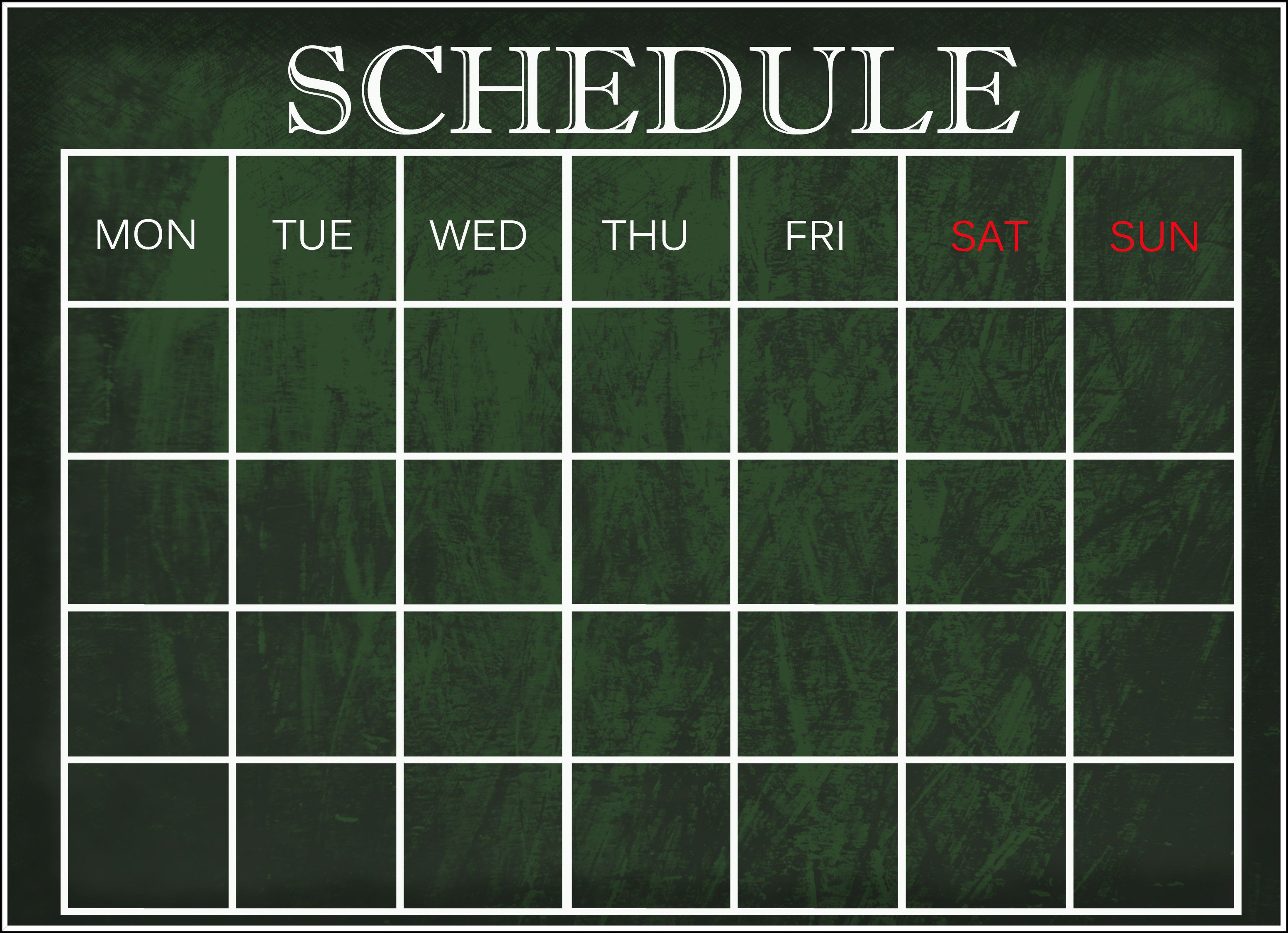 November 22nd - November 26th
December 6th - December 10th
December 13th - December 17th
Payment Policies
A non-refundable deposit of $100.00 is required to save your seat in the online (BST) Basic Security Course (BST) hosted in our virtual online live classroom with Zoom Meetings.
The remaining balance of the course registration fee is due minimum 7 days before the course start date as this allows us time to ship Basic Security Training Work Book to your home address provided on your registration form and so you receive it in time before the scheduled course date.
Payment can be made by Visa, Mastercard, Certified Check, E-Transfer.
Government photo ID is required to participate in the British Columbia (BST) Basic Security Course and online exam.
Course dates are subject to student registration and enrollment class size.
Basic Security Training (BST) is the Province of British Columbia's mandatory training course required for individuals looking to work as a Security Professional in British Columbia.

Completing this 40-hour course is the first step toward a rewarding career, as well as opening the doorway to additional courses that can help you land the security position of your choosing, such as:
Armoured Car Guard
Bodyguard
Closed-Circuit Television Installer
Commissionaires
Doorperson at Licensed Liquor Establishments
Electronic Locking Device Installer
In-House Private Investigator
In-House Security Guard
K-9 Guard Dog Handler
Locksmith
Private Investigator
Security Alarm Sales, Service, Monitoring and Response Personnel
Security Consultant
Security Guard
Our in-class BST course includes digital presentations, practical scenarios, and first hand experiences, ensuring students are fully prepared to work as a Security Professional.
To participate in the BST course students must be 18 years of age or older, and to obtain a BC Security Worker's License, applicants must be 19 years of age or older.
To enroll in the BST course, verbal and written English proficiency must be demonstrated.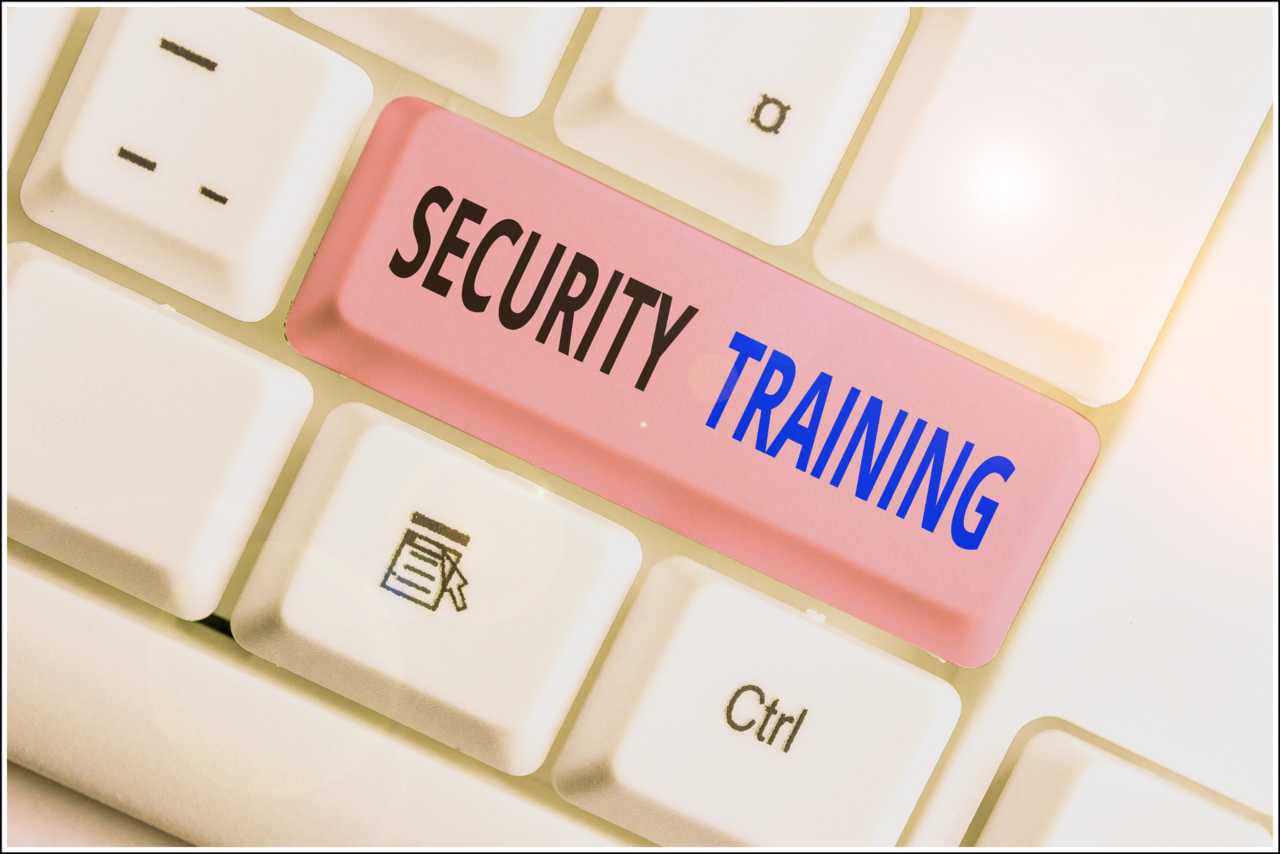 Course Content

Introduction to Private Security

Legal Rights and Responsibilities

Legal Studies

Patrol Duties and Responsibilities
Fire Prevention, Detection and Safety

Personal Safety and Tactical Communication

Report Writing
Course Fee Includes
Justice Institute BST Participant Manual
Justice Institute of BC, BST Exam Fee
Professional Instruction by our approved (JIBC) Instructor
www.jibc.ca
Sheldon C Martin
JIBC Approved AST Instructor
AST
Advanced Security Training

The AST Advanced Security Training Course is not an online course.
It consists of 3 days of theory and hands on physical training.
Mandatory attendance of all three days is required by all participants.
Please read below for more information on the course outline.
Click on START TRAININIG TODAY and this will redirect you to our Advanced Security Training Student Registration page.
Complete the required forms, then send them completed back to us by email.
Once received you will receive a reply email of your expressed interest to enroll.
Payment is due upon registration once you have submitted your completed forms, for either the AST Advanced Security Training Course or the AST Recertification or your application for registration will not be processed or registered officially with the Justice Institute.
Course Registration Information
Advanced Security Training
Course Registration
$375.00
Advanced Security Training
$165.00
Click Start Training Today !

Prerequisite:
19yrs +, English Fluency
To take the AST course you need to be in possession of a valid JIBC issued BST course certificate.

Duration:
24 hours / 3 Days
Instructor: Certified AST Instructor Approved by Justice Institute of British Columbia
Completion: 100% attendance, 75% minimum passing grade is required.
AST exam: The AST exam is now taken online,
in class on day 3 of the AST course.
Certification: Accredited Completion Certification in Advanced Security Training with Use of Restraints, Chain Link HANDCUFFS
Re-certification:
Renew every three (3) years
Course content:
The Advanced Security Training (AST) Course consists of seven (7) specific modules instructed in a Classroom environment over a period of twenty four (24) hours.
At the completion of the AST Course, participants will be able to do the following:
Describe the specific Roles and Responsibilities of a Security Professional when using force, and the National Use of Force Model
Explain Federal and Provincial Legislation and Regulations in relation to the work of a Security Professional and key provisions relating to use of force
List and describe the knowledge and skill sets required to perform Basic Arrest Procedures and legal implications when using force
Understand and apply a professional and effective style of communication in order to manage, control incidents, and use of force theory
Demonstrate exceptional proficiencies and accuracy in note-taking and Security Report Writing when dealing with force
Explain and demonstrate physical control tactics safely and efficiently, application of restraints
Explain what excited delirium and positional asphyxia is and how to recognize it
Maintain personal and professional safety and well being while working as a Security Professional
At the completion of the AST Course, Individuals holding a security worker license who are required to carry and use handcuffs in the performance of their duties are now required to make application to add this condition to their Security Worker license through the Registrar, Security Services Act
The outcome for this 24-hour program is intended to instill course participants with knowledge and skill sets in the following areas:
Introduction to the Course
Security Services Act and Regulation
Advanced Force Options Theory
Introduction to Control Tactics
Application of Restraints
Excited Delirium Syndrome & Positional Asphyxia
Reporting & Documentation
Segments 4 and 5 are hands-on lessons for which the students will have to be able to safely and effectively demonstrate the use of the techniques involved in the program to a level of competency assessed by the Instructor.
Final AST exam are administered online through the JIBC and held in class. Over seen by the Justice Institute of British Columbia approved AST instructor.
Take-Home Materials:
Advanced Security Training Manual
Participants are to provide:
All participants attending are required to wear tactical pants or cargo pants, T-shirt and wear linear boots.
All participants are encouraged to bring the following duty gear if you have it.
Duty belt, handcuff case, stab resistant vest, or tactical vest, tactical gloves, non-latex gloves, hand sanitizer, alcohol wipes, medical masks.

All participants are required to bring pencils, eraser, lined paper, high lighter markers.
All participants are required to bring and provided a laptop computer running Microsoft Windows and Google Chrome, with Proctorial extension downloaded.
Working microphone, and functioning camera as part of the laptop operating system.
Please contact our office for more information on computer requirements and support if needed, thank you.
Please bring your laptop computer with Google Chrome and Proctorial extension already installed and bring to class the morning of day 2.
All participants must provide photo identification either a BC drivers license or Passport and must have this in order to take the AST course and AST Online JIBC exam which is held in class on day 3.
All other equipment will be provided.

All students attending the Advanced Security Training Course must comply with all BC
Public Health & Safety regulations in effect for the protection of all participants attending the course.
Terms & Conditions
☑ If you wish to take the course please register "ON LINE".
☑ We'll not instruct a course unless four (4) students have registered and paid the AST course fee.
☑ All written AST course and/or AST re-certification course information on our web site is subject to change without prior notice.
☑ The AST course fee is non-refundable.
☑ To take the AST course you need to be in possession of a valid JIBC issued BST course certificate.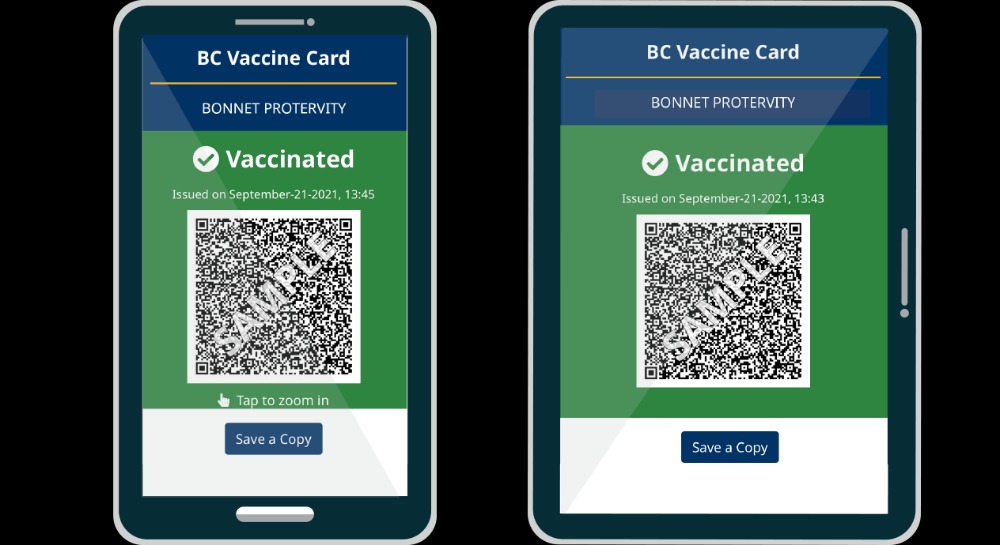 Please note in order to register or participate in an AST Advanced Security Training Course or
AST Recertification Course
Proof of Vaccination is Required
ProTraining


FIRST RESPONDERS,
DE-ESCALATION


Evidence-based de-escalation and mental health awareness training for police, security, and public-facing professions. Save lives and reduce violence and use of force with interactive training.
Respect and fairness are the foundation of positive interactions.
The way that you interact with others can influence the outcome of each situation.
De-escalation Academy for
Police & Security

Police officers interact with thousands of individuals every year. Our Evidence - Based De-escalation Training is intended to provide officers with a step-by-step curriculum to enhance the knowledge, understanding, and practical skills necessary to enable professional, empathetic & positive interactions with those that are in distress or may have mental health & behavioural concerns
Training is created by Dr. Yasmeen Krameddine, our subject matter expert in de-escalation and mental health training, who has over 10 years of experience creating, delivering, and evaluating evidence-based de-escalation training to police organizations. She brings together all of the research in de-escalation and continues to enhance learning with continuous updates and current trends.
Sheldon Martin is a certified licensed Trainer under license and agreement of protraining to offer this de-escalation training and also has an extensive background, education, and training in this field.
Training increased mental health awareness, communication, empathy, and de-escalation skills.
The benefits of this program have been supported by various articles and publications, including a report from the Mental Health Commission of Canada, and an independent review by Dr. Richard Frierson, professor of clinical psychiatry at the University of South Carolina.
This course is also available for transit professionals, housing professionals, paramedics, security officers, protection services officer, employee training, government, mental health professionals.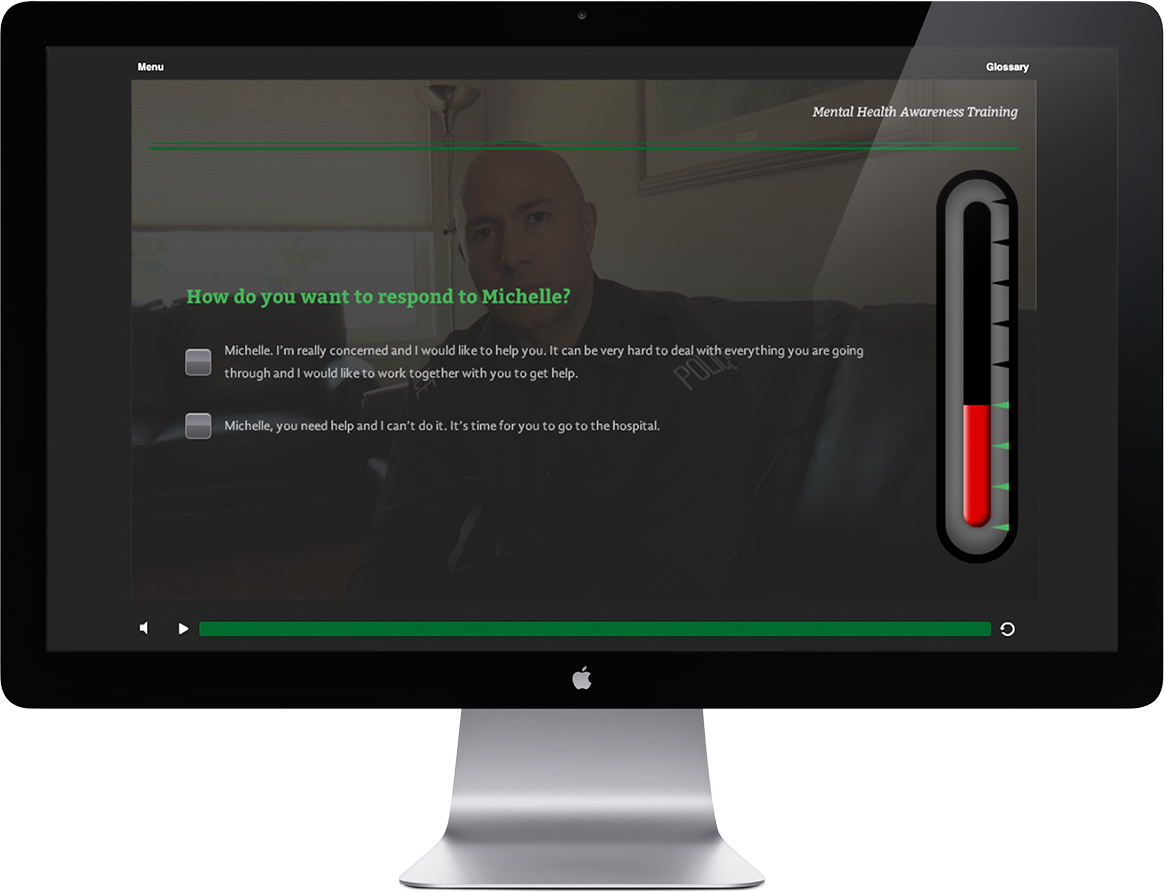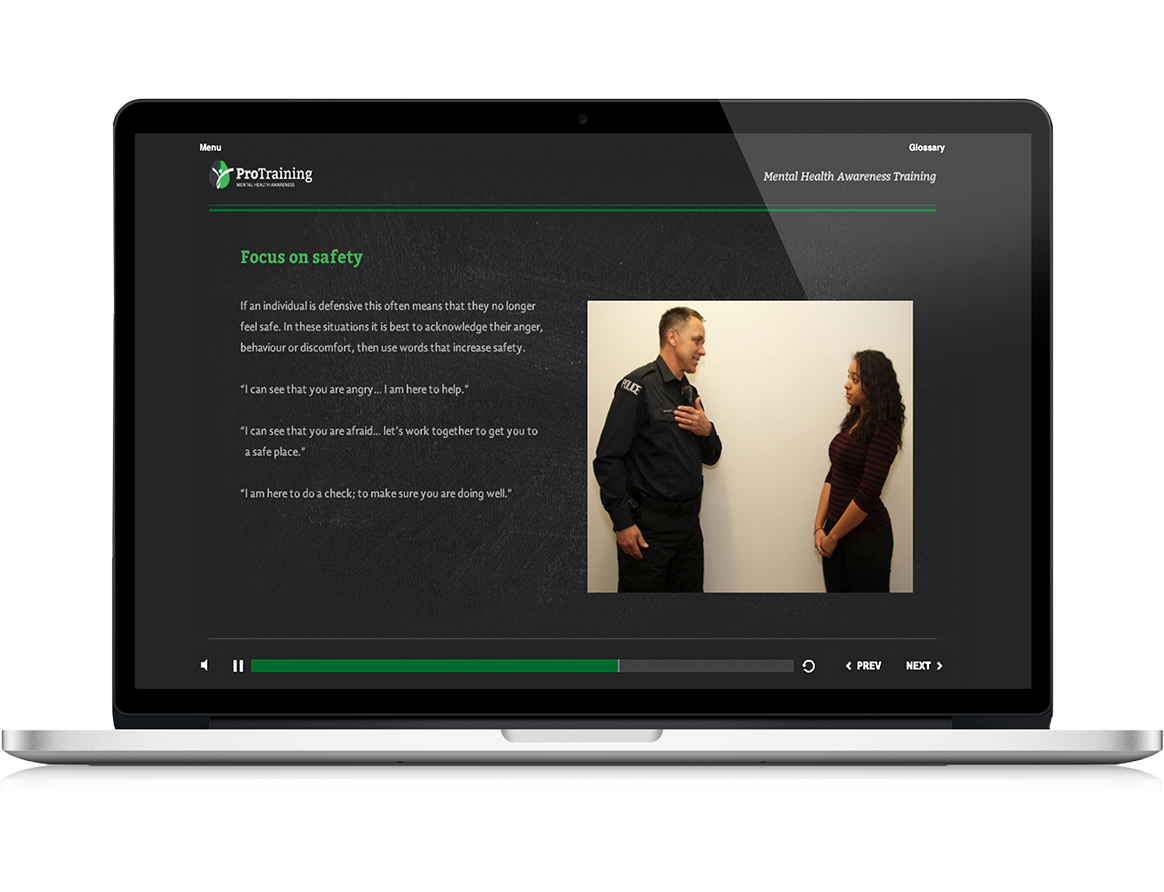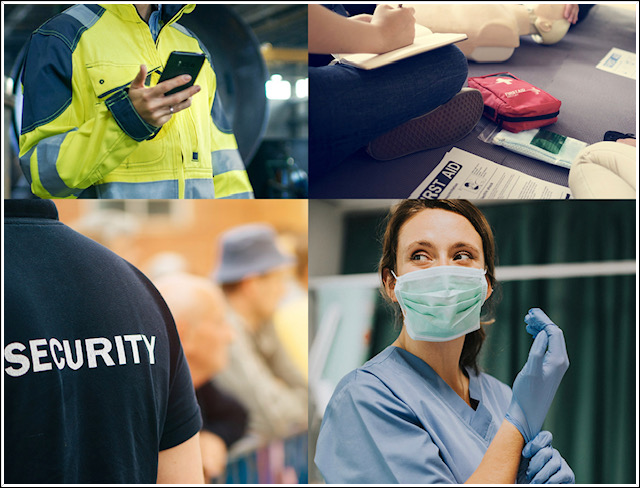 Description
This course is designed to improve the quality of interactions between police officers, security officers, first responders and those who have, or may have, mental health concerns. In doing this, it can improve safety for all participants and lead to better outcomes.
Course Outline
4 modules comprising different mental health scenarios
Consultation with an international advisory board
including police, researchers, mental health professionals, adults educators and individuals with lived experience have aided in the development of scenarios and eLearning topics learners will view as relevant to their daily work.
immersive and interactive eLearning with imbedded first person video
Scenario based training with learner interaction through decision points
Gamification experience including integration of a narrative context, feedback, and three dimensional environments.
Immediate application of skills learned in eLearning portion during closing video
Appropriate for all members of organizations
Evaluation component provided for all organizations
Focusing on improving behavioural skills
COURSE DETAILS
Length: 1 hour and 30 minutes
COURSE REGISTRATION

$65.00 + tax
Save lives and reduce violence.

Proven de-escalation training that will improve the quality of high stress interactions.

Being Offered Soon!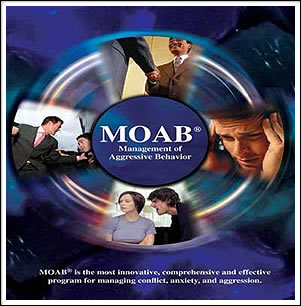 Management of Aggressive Behavior (MOAB)®

Mission Statement
MOAB provides its customers with the most innovative, comprehensive and effective non-lethal force training programs and consulting services in the management of aggressive behavior.
MOAB provides its customers with the knowledge to create a win-win situation in difficult confrontations and the ability to resolve conflicts decisively and diplomatically regardless of their age, size, or strength.
MOAB provides its customers with highly proficient, competent, and articulate training professionals who have many years of practical experience in management of aggressive behavior.
Have you ever......
Known someone who upsets others simply by their mere presence or body language?
Known someone who angers people by the way he or she speaks?
Been uncomfortable by someone's presence, attitude or agitation?
Been attacked verbally by someone who is yelling, swearing, and/or pointing fingers?
Been attacked physically?
If so, visualize possessing the skills to.....
Diffuse anxious or aggressive behavior
Avoid violence and injuries
Create confidence and the ability to improve any situation
Minimize or eliminate law suite
MOAB training presents principles, techniques, and skills for recognizing, reducing, and managing violent and aggressive behavior both in and out of the workplace.
MOAB is the nation's premier in-depth training program that teaches individuals how to recognize, reduce, and manage violent and aggressive behavior. This program originated in 1983 and is successfully utilized by law enforcement agencies, contract security companies, businesses, and institutions.
Coming Soon!
MOAB Public Safety Introduction
MOAB for Public Safety Officers
All MOAB Public Safety Officer courses are intended for law enforcement, security and military personnel only. Proof of these designations is required.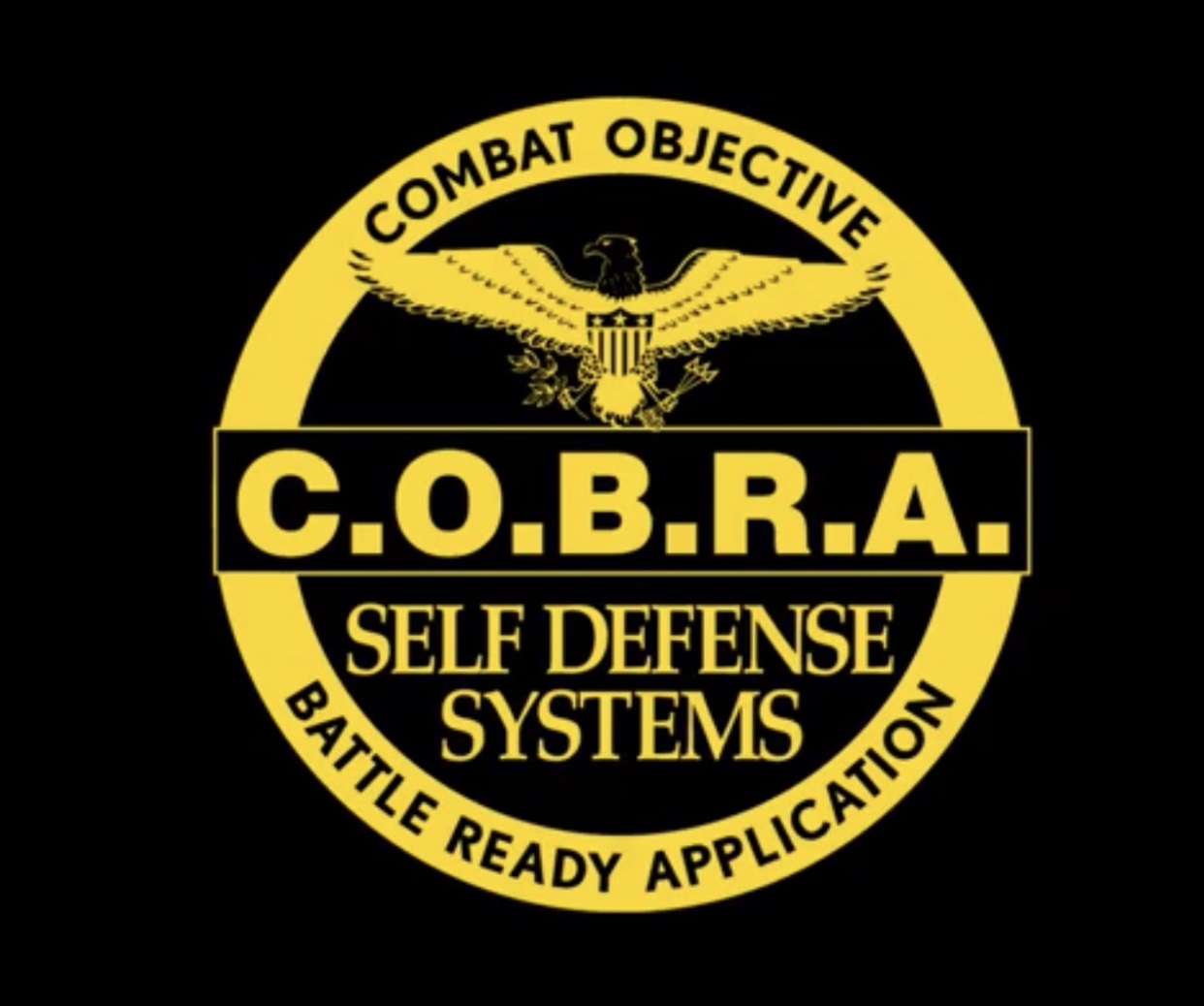 ASRP

Active Shooter Response Plan
The C.O.B.R.A. Defense Active Shooter/Assailant Response Plan™ (ASRP) for active shooter situations in schools, in businesses, and in the home.
The C.O.B.B.R.A. Active Shooter plan is an international training curriculum taught around the world.
Along with our Active Shooter Training we include non-firearm Active Assailant Training. It addresses how to effectively deal with an assailant that is using a knife or weapons other than a gun.
Who Is The Active
Shooter / Assailant & Campus
Intruder Response Plan For?
Courses are available for:

Private & Public School boards
Corporations / Businesses
Churches
Hospitals
Custom Training Events
Instructor Training
Watch A Live SEMINAR PREIVIEW
Official Partner Enterprise Risk Control
Compliant
What's Your Plan?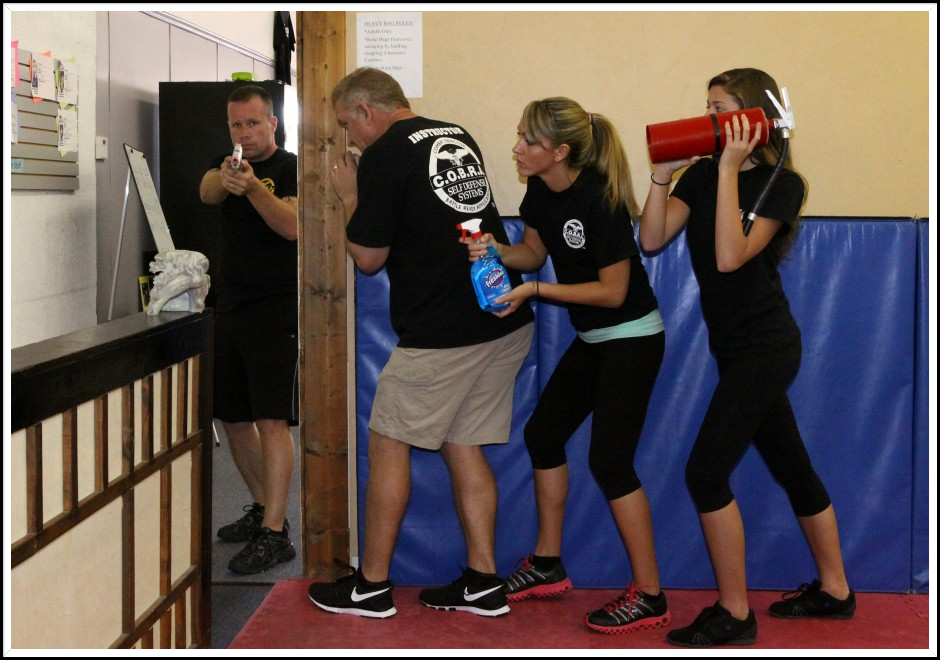 While there are no guarantees, having an established and practiced plan can greatly increase your odds of survival in an active shooter situation.
It is far better than doing absolutely nothing, which is what most people are doing right now.
If you think about it, we have a plan for almost every other kind of emergency we might face. We have a plan for the fire alarm goes off.
Why do so many people and organizations not have a plan when it comes to a gunman entering into a public center and opening fire?
What if it's not a gun the assailant is using?
We also cover this in our course as well.
Many people simply don't want to to think about something so horrible because it makes them feel helpless. But you will see that there are many things you can do. You have many advantages that you don't even know about.

Even a basic understanding and education in this area can save lives. By the time you have finished this course, you will have that basic understanding and education.
The succession of tragedies has prompted more and more for society to take special precautions, for the public safety, staff members, family and children.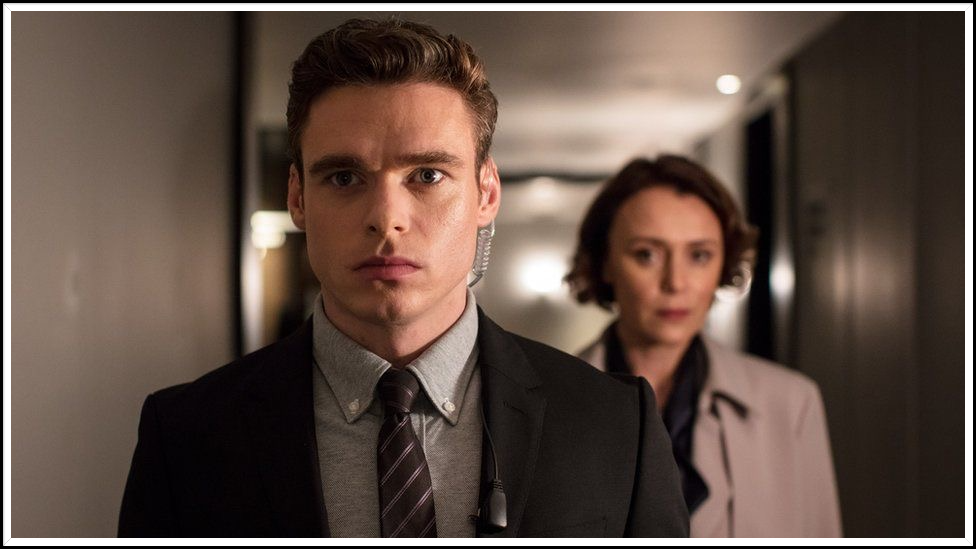 C.O.B.R.A.
PROTECTION SPECIALIST TRAINING
C.P.S.T
Bodyguard

A bodyguard for personal protection is one of the options that are available when a threat is imminent.
Protection Specialists are given the ultimate responsibility to "stop the threat" against themselves, innocent people, and property.
Bodyguard's for the Worlds Elite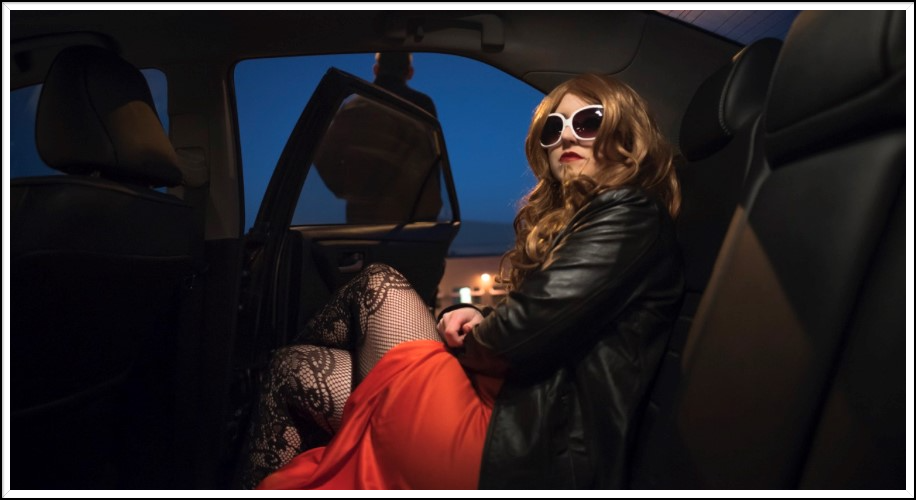 As a Protection Specialist you wear a giant bull's eye for those planning to do harm to you or eliminate you so they can carry out their crime. Working under a high level of visibility can be extremely dangerous at times.

As a Protection Specialist you never have the option to quit or give up due to fatigue. Making a mistake as a Protection Specialist can cost you your life or the life of another.
Interested in a carrier as a professional Bodyguard?
Our training programs are held all around the world in and among our clients are for instance hotels or companies who want to train their staff or an individual to become a competent bodyguard.
Our training programs are both relevant to persons with prior bodyguard training who are looking to obtain a special competence, and to other security personnel who are looking for further training.
We also train persons with no prior experience but with enthusiasm and talent for the bodyguard profession.
Course Curriculum:
ASRP Active Shooter Response Plan
CAP Child Abduction Prevention
Mental preparedness specific survival
Teaching effective striking and escape techniques
Ground Survival
Weapons defense against edged & firearm
Weapon retention
Functioning through fatigue
Conditioning responses to training
Scenario Response Training
( and much more.....)
Next Course: November
Course Duration: 24 Hours - 3 day course
Pre-Register: By emailing;
spssheldonmartin@yahoo.com
Course Fee: $475.00
Course Location:

Hotel reservations can be booked at this hotel which has all amenities and close to many attractions of beautiful downtown Parksville, B.C.

The Hotel offer a Special Discounted Rate for all guests booked under Security Protection Services that are registered for our course held at the hotel.
Bay Bayside Resort Hotel

240 Dogwood Street, Parksville, British Columbia

CPO Protection Specialist Training
Security Protection Services
Offering
REAL LIFE - SELF DEFENCE
Example Training Video


Women's, Teen, Children
Self-Defense
Realistic Training
We will be offering a variety of classes which will offer flexibility for weekends and week days and evenings for class sessions.
Please feel free to contact us by email for more information or to pre-register for up coming classes which will be spring of 2021.
sheldoncmartin@icloud.com