Basic Security Training Course (BST) 



Basic Security Training (BST)
Course Registration: $160.00
Register for the next Basic Security Training Course (BST)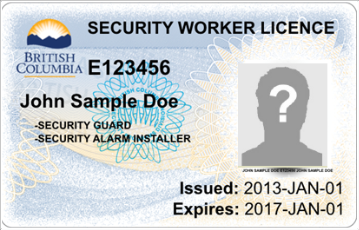 Approved JIBC Security Training School
Our BST Instructor is approved by the Justice Institute of British Columbia and is a seasoned security professional with 32 years experience.
We will offer you practical, real life insights that will help you succeed in your new security profession, and exciting new carrier.
Security Protection Services is an approved security training school recognized by the Justice Institute of BC
We now offer the Basic Security Training Course in a virtual online classroom, contact us to register for the next upcoming class.
Instructed Virtually Online, in a live classroom (Basic Security Training Course)
Description:
Basic Security Training (BST) is a 40 hours long course, following the official curriculum. Students will learn the basic elements of private security, the rights and responsibilities of a security professional, reporting requirements as well as personal safety. Instructed over a 5 day period, the student signs into Zoom Meetings each morning and attends a live class.
Duration: 40 Hours
Class Schedule: Monday to Friday: 08:30am to 4:30pm
Notes:
Language of instruction - English
Includes registration fee, JIBC online exam fee, Basic Security Participants work book.
Registering for the virtual online British Columbia Basic Security Training Course you are required to contact us by email.
You will then receive a student application enrolment form to complete to be eligible for registration of the virtual online Basic Security Course.
Upon completion and receipt of your student enrolment application form, and payment of your deposit fee you will receive an email with the meeting link that you will join each morning to take part in the virtual Basic Security Training Course.
Payment balance is due 4 days before the scheduled course date. Payment arrangements can be made by contacting our office, we accept Visa, Master Card, e-transfer, check.
Please read these instructions carefully and keep the link and email for your reference during the duration of the course.
You must attend all class sessions during the five days of the course in order to be able to take the JIBC online exam, and to pass the course.
At the end of the course, students will be required to complete a 100 question multiple choice exam.
You must get 60% or better on the exam in order to pass.
Once you have successfully passed the course and JIBC online exam you will receive a BST certificate.
After passing the exam, the student is responsible for paying the license fee and getting the fingerprinting done (requirement for security worker license).
Click Enroll Now to Register for the next upcoming Virtual Online Class
(BST) Basic Security Training Course
Our Basic Security Training Course (BST)
Registration Cost $160.00 including tax
Option 2
Security Protection Services also offers in person instruction classroom training provided by our approved JIBC Basic Security Training Instructor
and teaches at the Bayside Resort Hotel in Parksville, BC for the Basic Security Training Course (BST) Course


Contact our office for more details to register for the next up coming Basic Security Training (BST) course.
Contact us for more information to register for the next up coming Basic Security Training (BST) Course